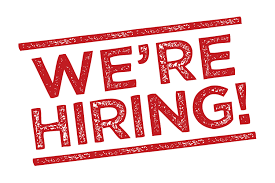 SPICER PUBLIC LIBRARY
Position:  Library Assistant III
Hours:  24/week, Wednesday-Saturday
Start Date:  July 27, 2020
Application deadline: July 10, 2020
The Spicer Public Library is seeking applicants for a part-time Library Assistant III position.  Applicants for this position should have knowledge of library system operations and procedures, including alphabetical and numerical classification systems.  Applicants should be skilled in the use of computers and other technology used in the library, have the ability to work effectively with customers of all ages, and possess good communication skills. 
Minimum qualifications:  High school diploma or equivalency, plus six months of directly-related experience, or a combination of education, experience, and training necessary to perform the essential requirements of the work.
Applications available at http://www.pioneerland.lib.mn.us/
Cover letters and applications will be accepted by e-mail. Please email a cover letter and application to Ria Newhouse at ria.newhouse@pioneerland.lib.mn.us.
Materials can also be mailed to: Ria Newhouse, Head Librarian, Spicer Public Library PO Box 160 Spicer, MN 56288